Virtual Noticeboard 4
Thank you for continuing to send in your pictures of the great things which are happening at home. Keep them coming!
Virtual Noticeboard Page 3

Here's a poetry competition for children aged 7-11 in North West Leicestershire. The theme is "Gratitude" or "I am Grateful". Some good prizes on offer!
For VE day this boy learnt all about how people lived in the days when the war was going on, with rationing etc. He used a booklet printed from Twinkl. The family played marbles and hopscotch and made flags and bunting to decorate the window
Some great sewing skills being shown off here! Designing and making a sea monster!
Enjoying a little light reading in last week's sunshine!!!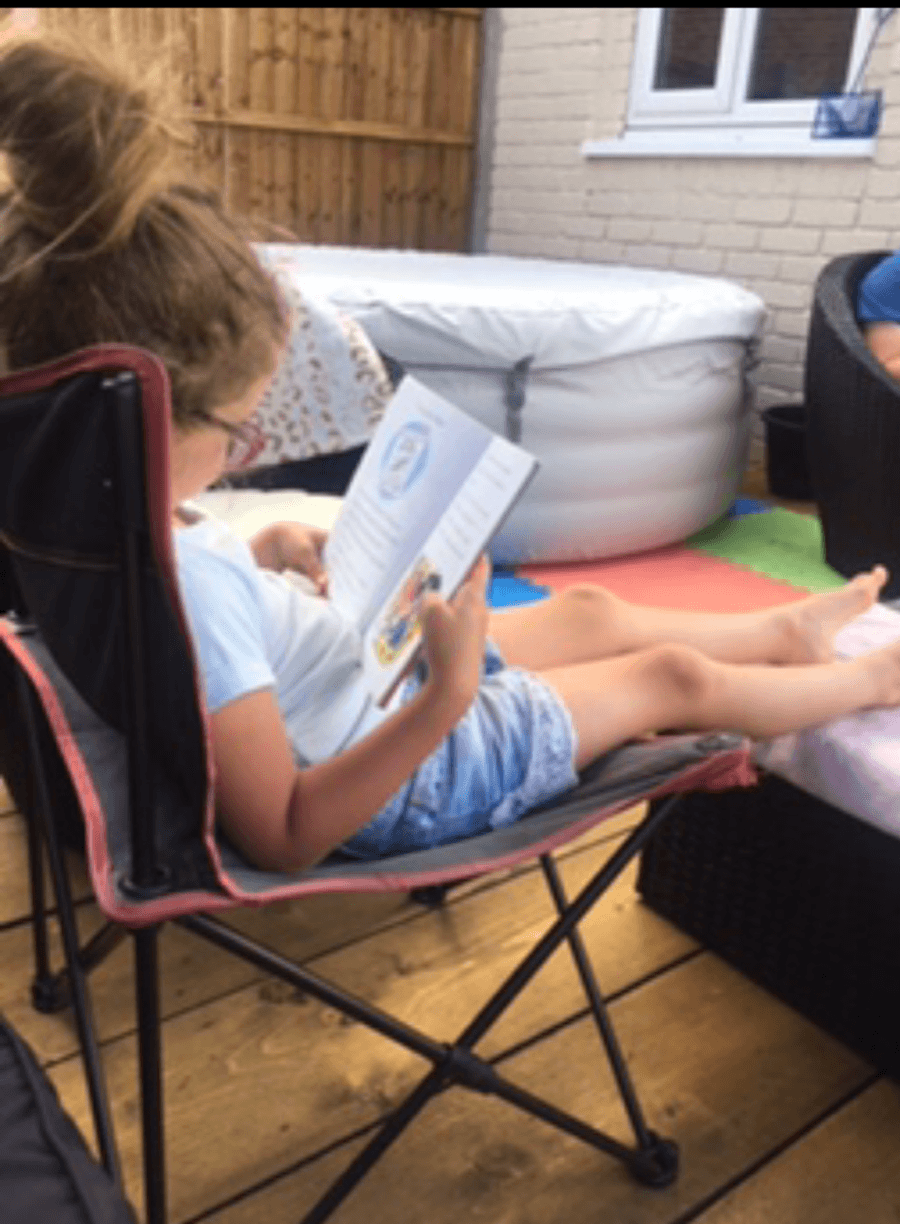 Celebrating Victory in Europe Day, with social distancing!
A little naturalist in Year 1 has sent in these pictures of his new 'pets' - tadpoles and caterpillars. The caterpillars are just changing and the tadpoles were rescued from a muddy puddle that was drying up in Bardon. Fun fact - tadpoles are cannibals, they were caught eating a dead one the other day!!!
The same little naturalist, whilst out exploring around Bardon Hill, noticed that he could spot the school from on high!
Fame at last for a girl in Year 5 - on the front cover of the Angling Times!
(To reassure you, the photo was taken back in March, before the lockdown was introduced!)
Eid Mubarak, Happy Eid to all of our friends and teachers at Broom Leys.