Virtual Noticeboard 3
Thank you for continuing to send in your pictures of the great things which are happening at home. Keep them coming!
Here's a poetry competition for children aged 7-11 in North West Leicestershire. The theme is "Gratitude" or "I am Grateful". Some good prizes on offer!
Leicestershire County Cricket Club are running a competition to design a new T shirt for their mascot. Open to all children under 16, closing date 30th April. Details are on their website.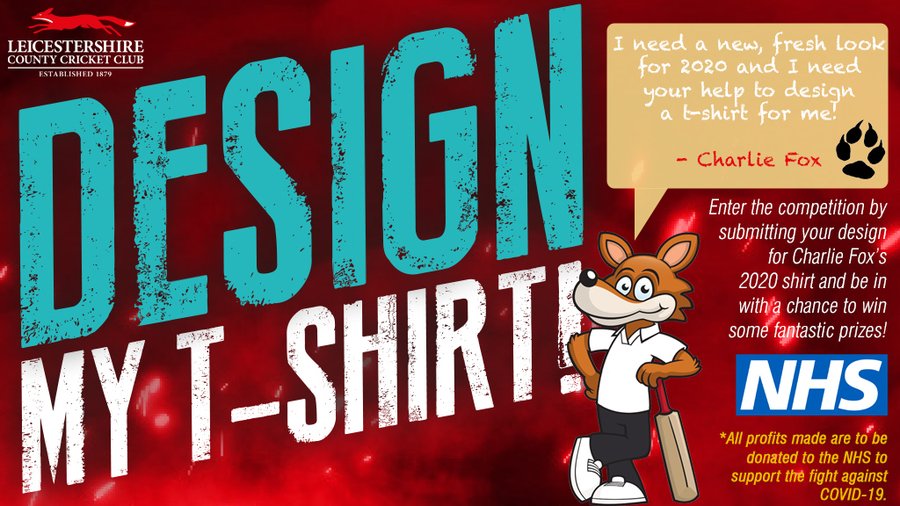 This brother and sister have created their own 'Toilet Roll Challenge'!!!
Busy sewing a heart for our 'Decorate the Gate' appeal. Just a little way for us all to keep in touch and send our best wishes to each other.
Not sure what 'Decorate the Gate' is all about????
These two girls (EYFS and Y3) have made unicorn puppets from toilet rolls.
For ideas about how to make similar toilet roll puppets, take a look at this YouTube video:
Following the 'underwater' theme which Year 2 have been doing, this girl has made a model of The Titanic from lego!
We're loving the messages which are being left on the school railngs.
If you go out for your daily walk, why not pass by and take a look?
A girl in Year 1 has been teaching her younger sister the colours of the rainbow as they have gone on a colour hunt together. She has also been determined to learn how to ride her bike! Well done!
A girl in Year 1 has made her very own castle and then written party invitations to all the princesses!
Writing for a purpose!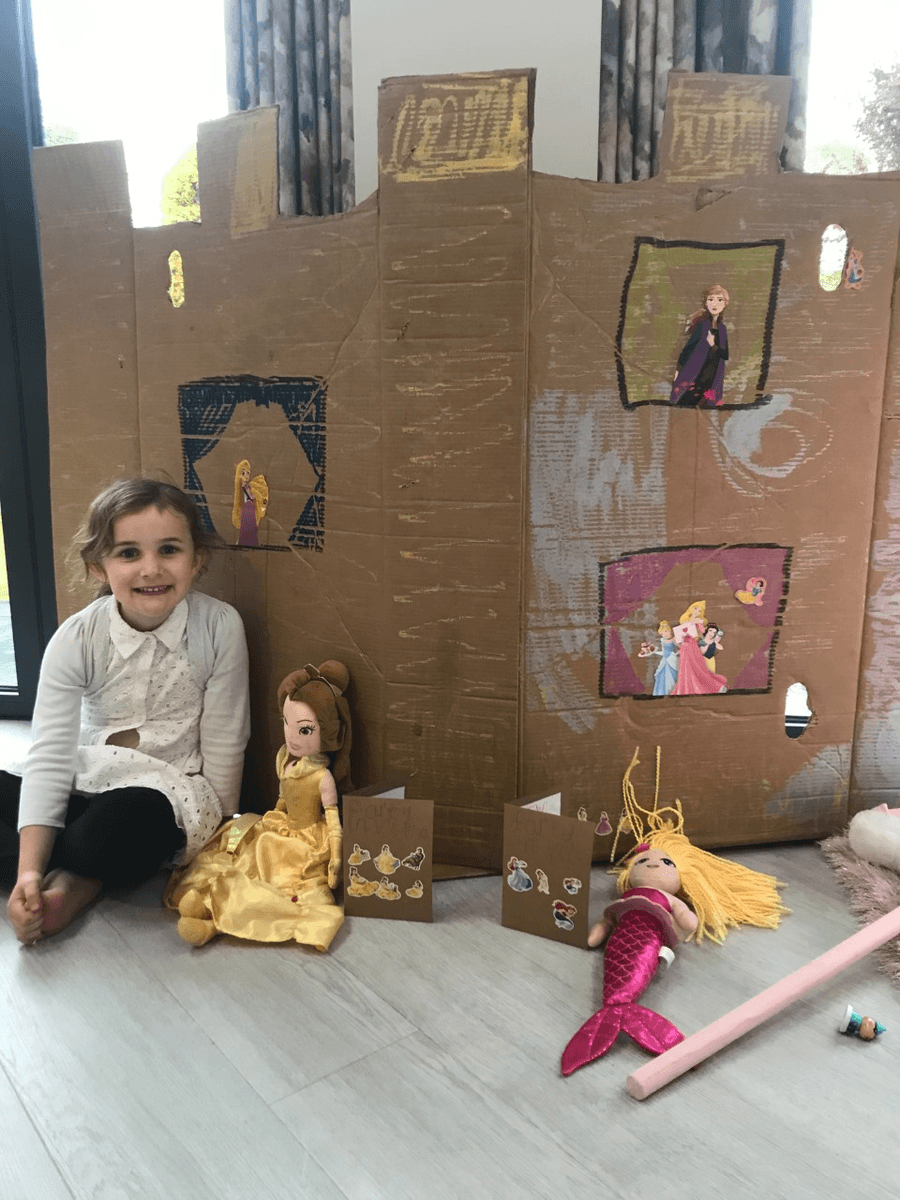 If missing friends and family, why not do what this girl in EYFS has done? Draw around your arms and make a life size cuddle to send to them.
Writing for a purpose again!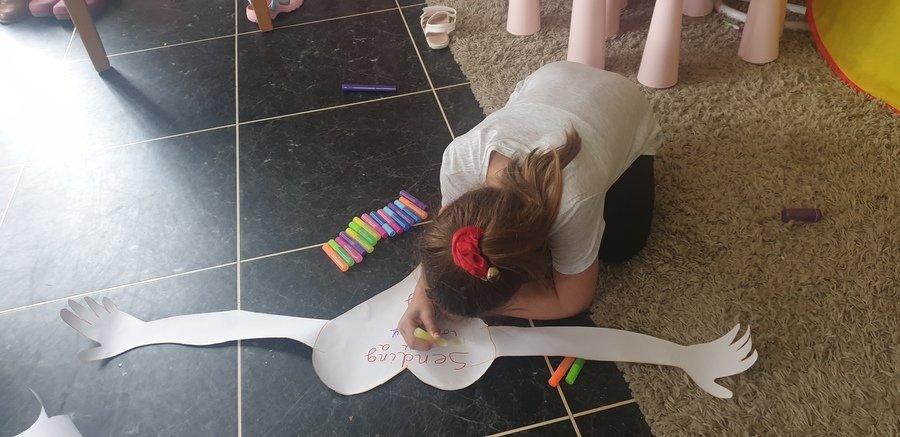 Mrs. James, our wonderful crossing guide and midday supervisor, has been keeping up her training in the use of playground equipment!
Well here's a challenge for all our children.
A boy in Year 1 has drawn around himself and is using his outline to "read my height in books". He's already up to his waist!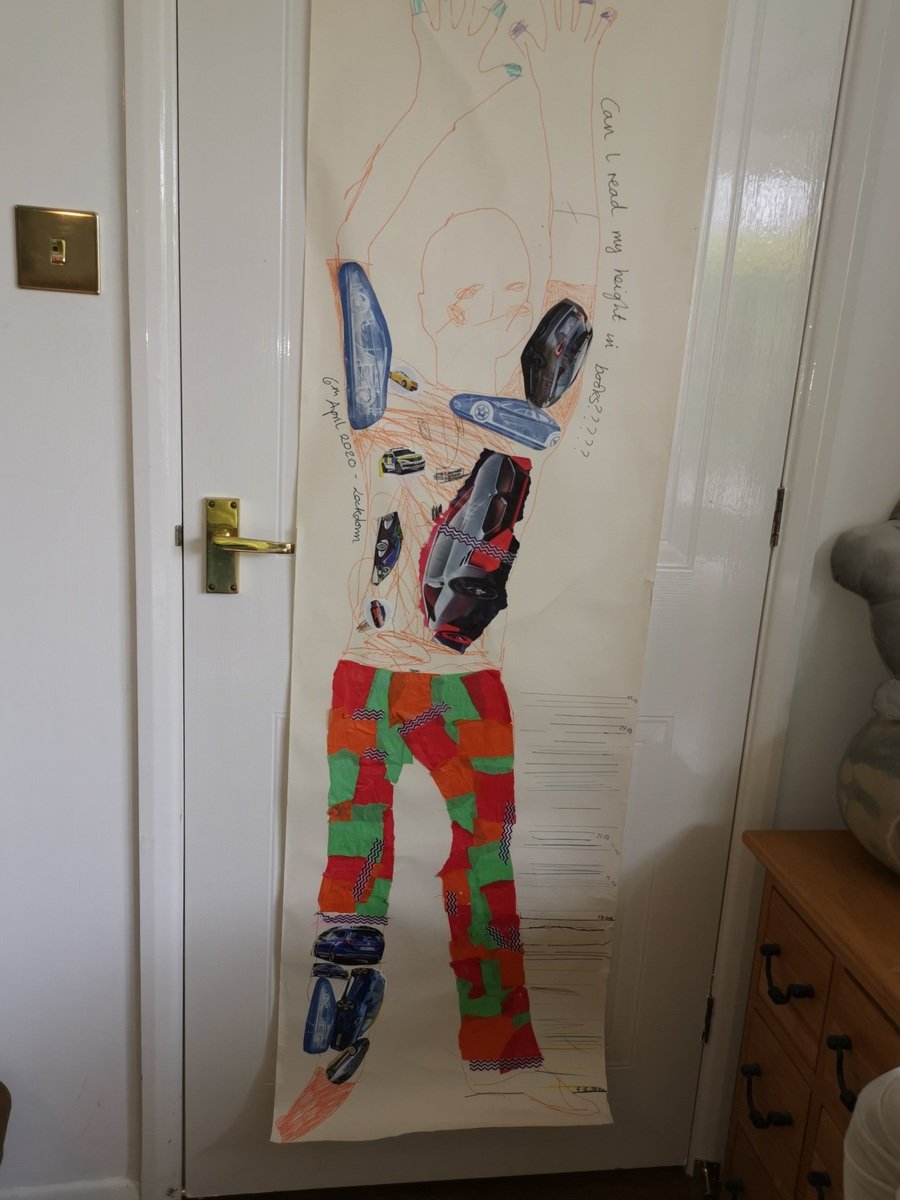 Books read can include books shared or looked at with an adult :)
A boy in Year 1 has been extremely busy doing things from making whales, to bug houses and symmetry pictures to planting seeds.
Great to see the smiles!
This Year 5 girl has been enjoying doing some of the Art suggestions and has spent time designing a beautiful illuminated letter.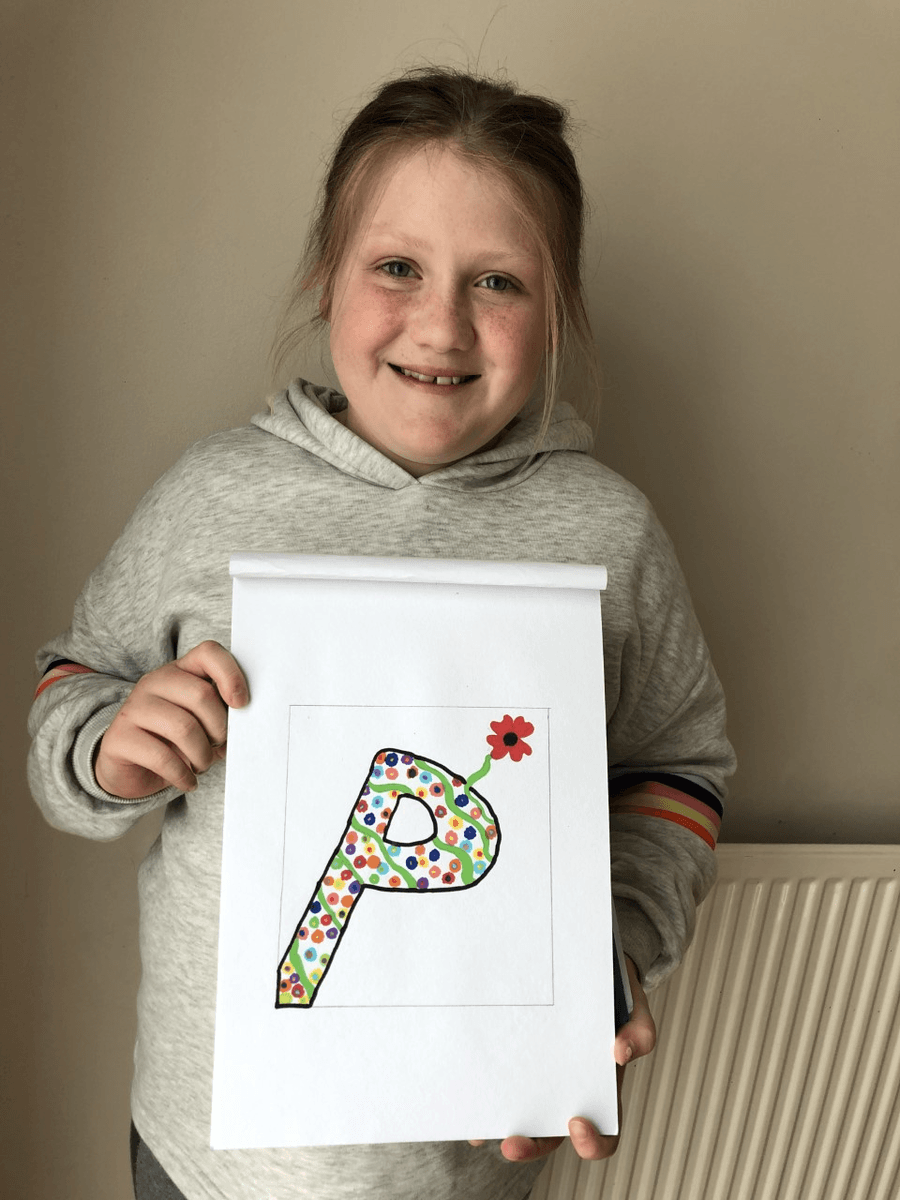 A Y6 child has made some pom poms for our Decorate the Gate challenge which his mum has then helped to sew together to form a tree. What a great idea; you can go and admire it next time you pass by school!
What a magnificent castle made by this boy in Year 1 for their home working project!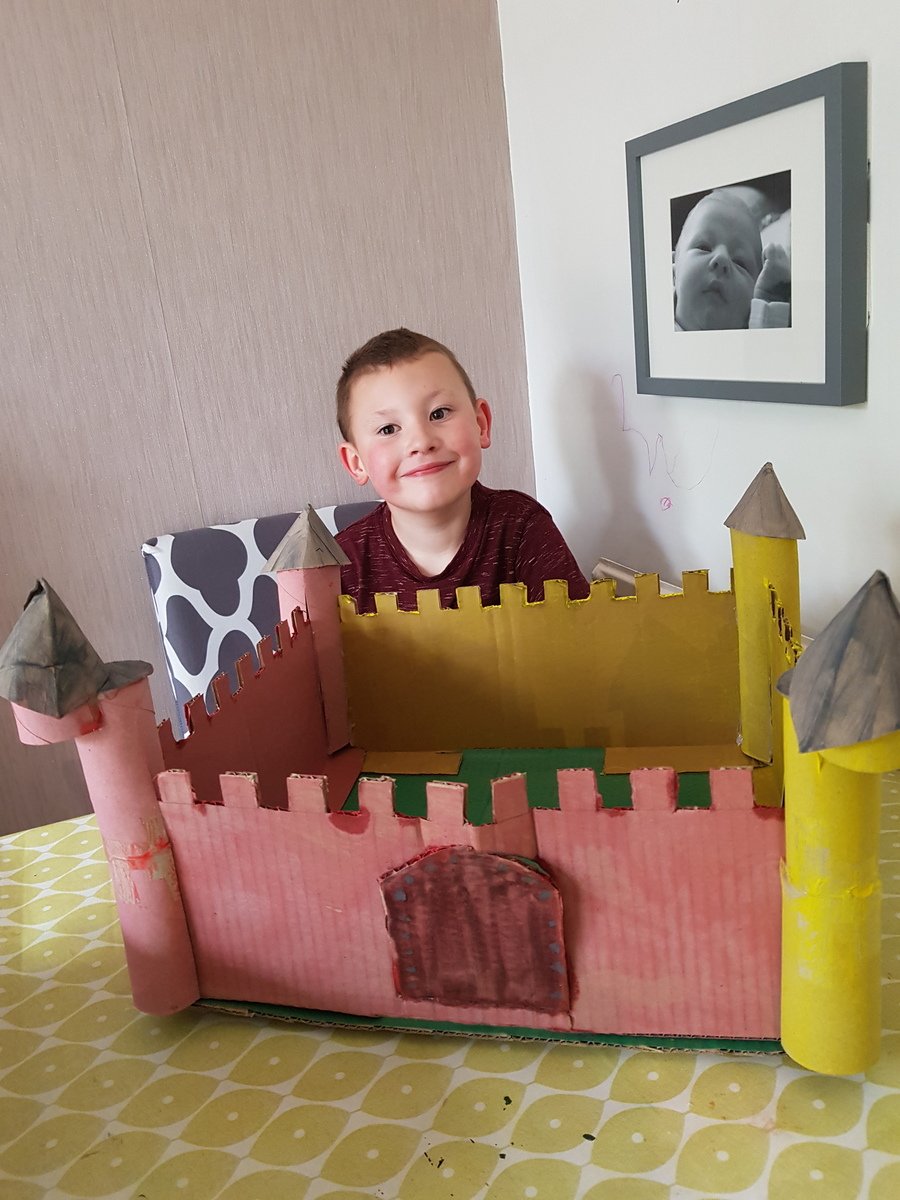 This is a great idea from a girl in Year 3, which can be done at home: make a bug hotel and check for visitors each day.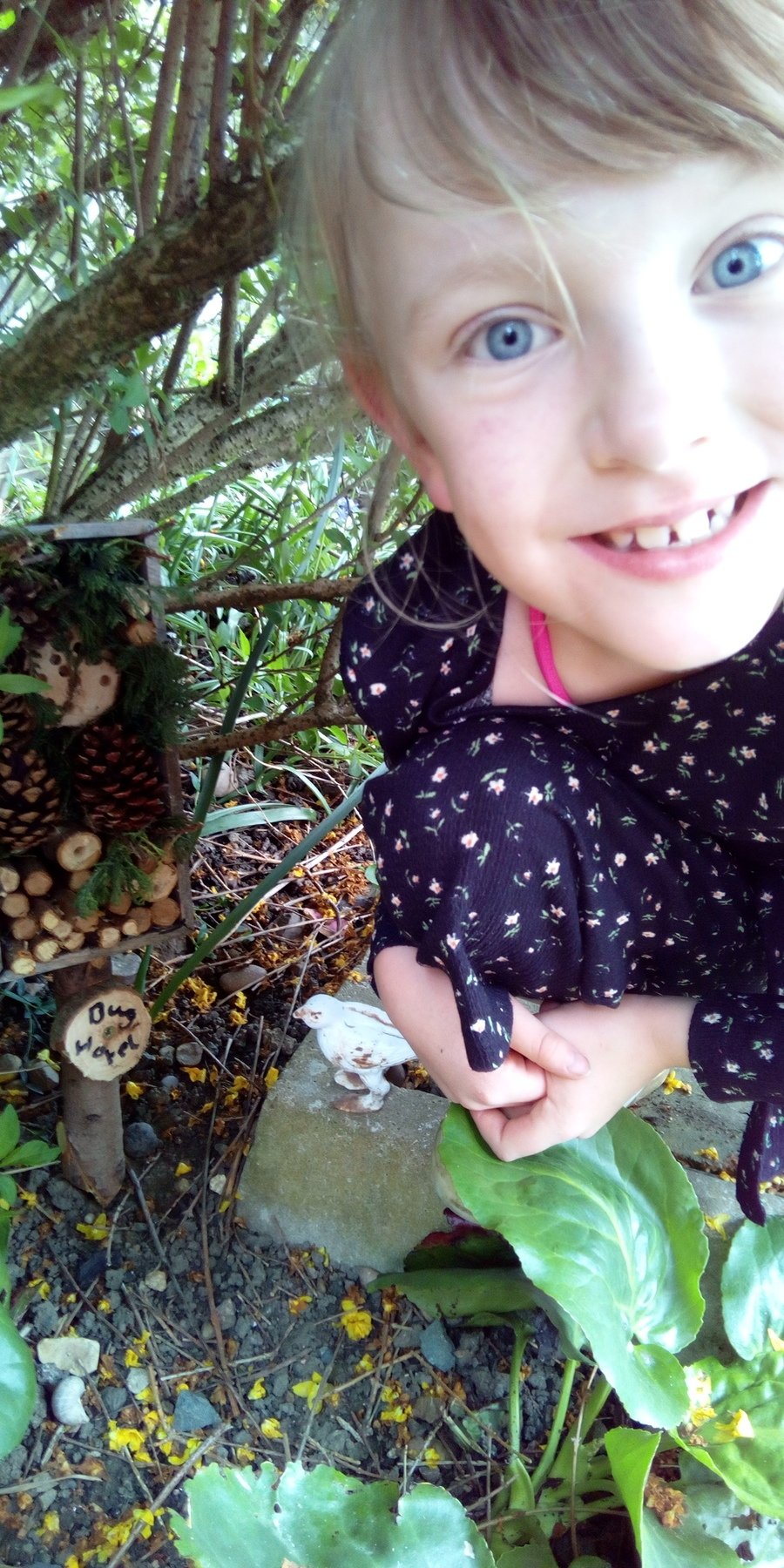 If you fancy giving this ago but aren't sure how to go about it, the RSPB has some good ideas for you to use HERE.
A girl in reception and her brother who from September will be joining Broom Leys, have made a mini beast hotel and are tallying throughout the week to see which bugs are the most popular and why.
For further ideas about how to build a bug hotel, check out the RHS website.
This very lucky girl has recently taken delivery of some caterpillars. Her task now is to recorder her observations as they transform into butterflies!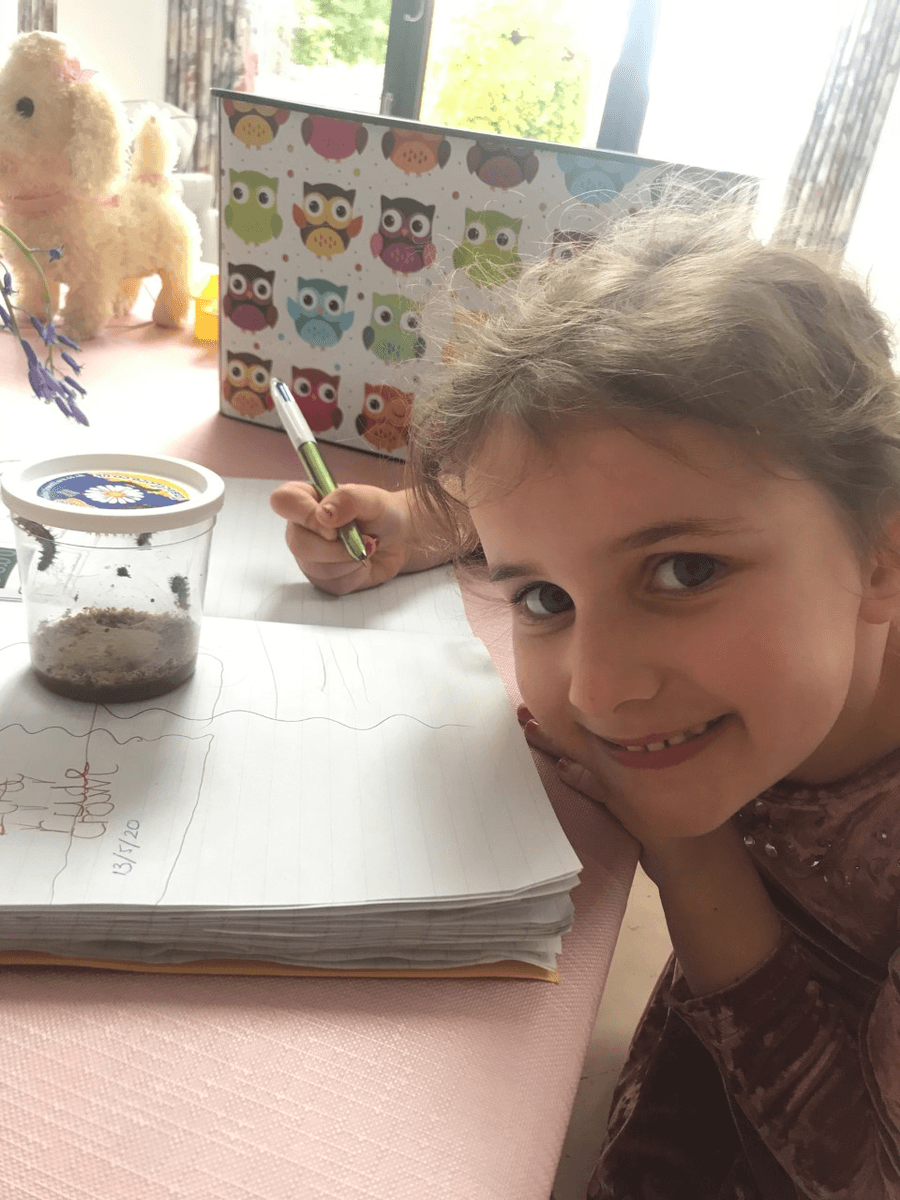 Butterfly raising kits can be ordered online from a number of website, including Insect Lore.