Virtual Noticeboard Page 2
Thanks to the number of pictures and videos sent in by parents we have had to start a second page! To see the first page, with lots more ideas, please click here
Here's a poetry competition for children aged 7-11 in North West Leicestershire. The theme is "Gratitude" or "I am Grateful". Some good prizes on offer!
Leicestershire County Cricket Club are running a competition to design a new T shirt for their mascot. Open to all children under 16, closing date 10th April. Details are on their website.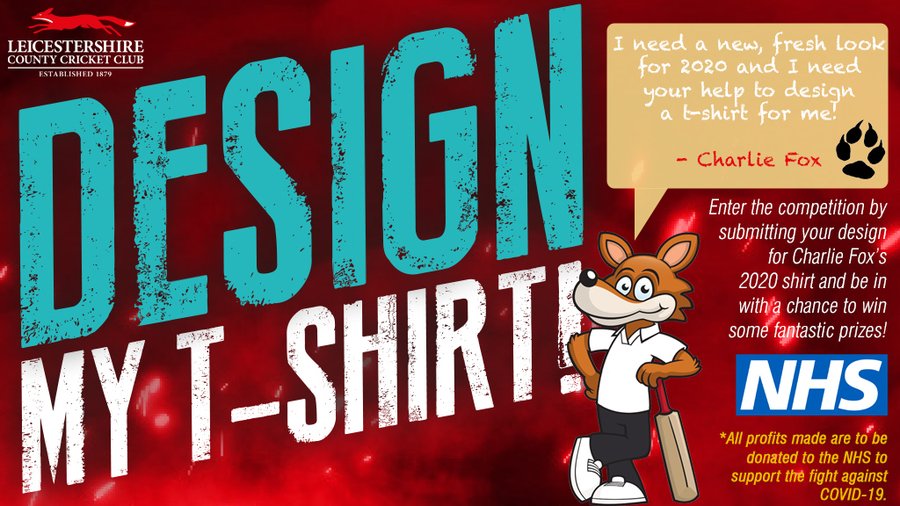 Here's some magic science - making a running man from dry wipe pen and water. Pretty cool!!!!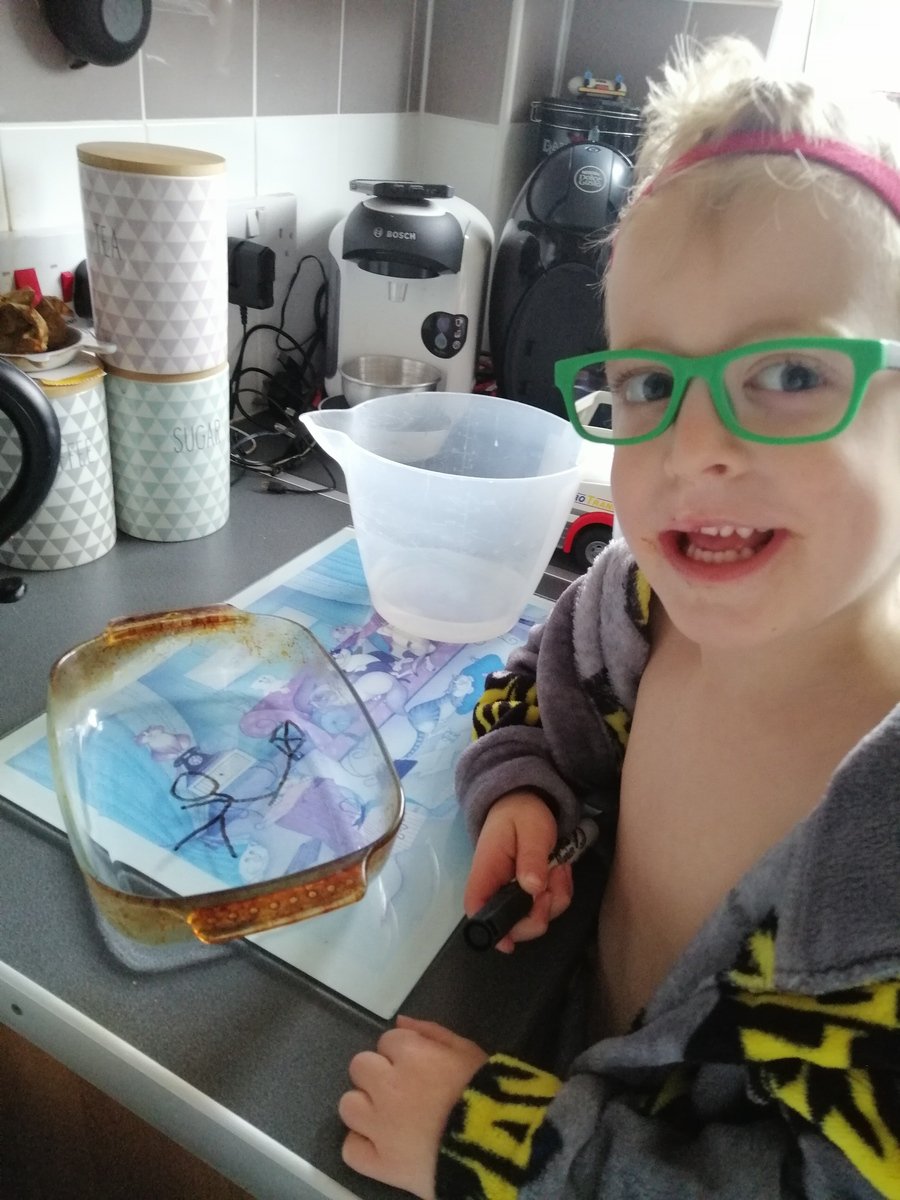 Not sure how to do this, or how it works?
A boy in Year 1 has made a set of 'counting hands' to help him with his maths work. He has been on a bug hunt in the garden after watching a nature lesson with Maddie Moate on YouTube and he has been indoor camping! What an experience!
In this family we have some sewing going on. One of the children is then finding out about space whilst the other is writing a new quest story. Keep it up!!!!
A boy in Year 3 has been designing a wordsearch which he is going to post to somebody else to help with the boredom of being confined to home.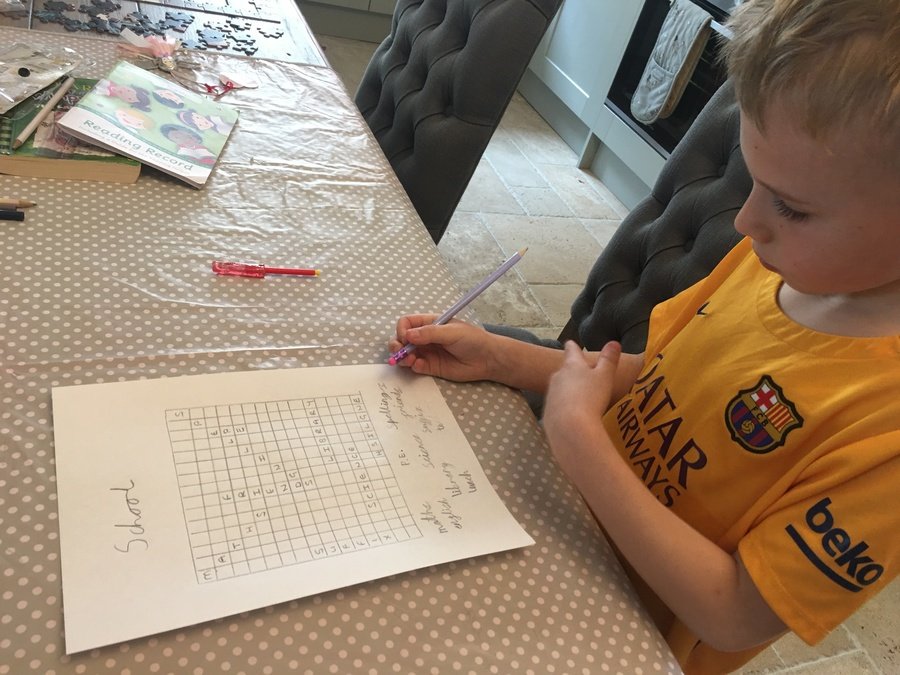 A super project here from a girl in the Foundation Stage: to make a bird feeder from a used milk carton.
Another creative idea!!!!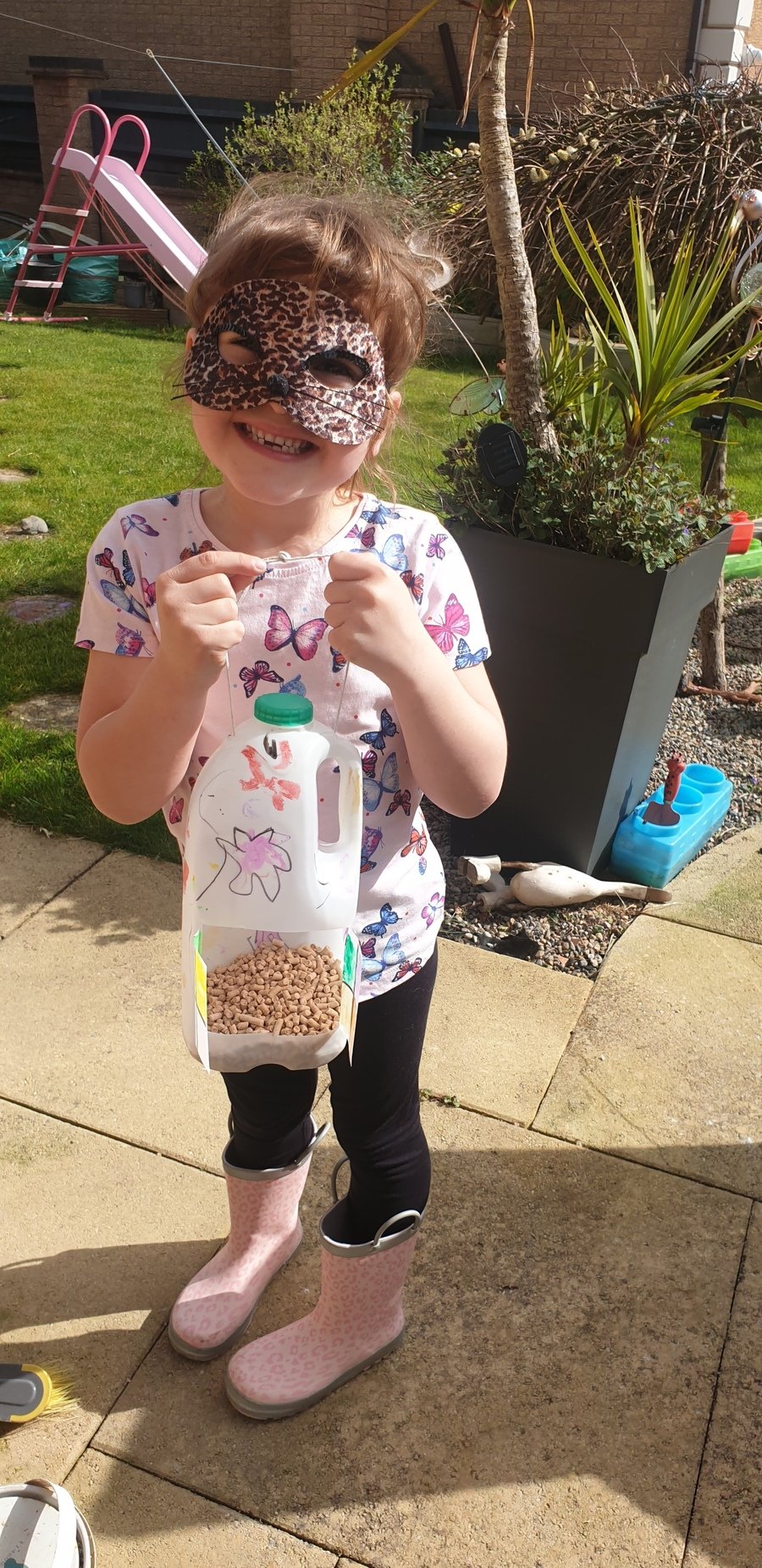 Children in Year 3, who started a beekeeping project this term, built a beehive for each class. They then created designs to paint on the hives.
Mrs. Shilliam has kindly painted the children's designs on the hives so that the project can continue, even during the school closure. We expect three colonies of bees at some point after Easter!
The designs were based on a whole class design from 3W and from individual designs by Charlotte in 3G and Bethany in 3R.
The hives will be placed outside after Easter - keep an eye out for them.
A girl in Year 3 has been having golfing lessons from her dad in the back garden.
Keeping Active!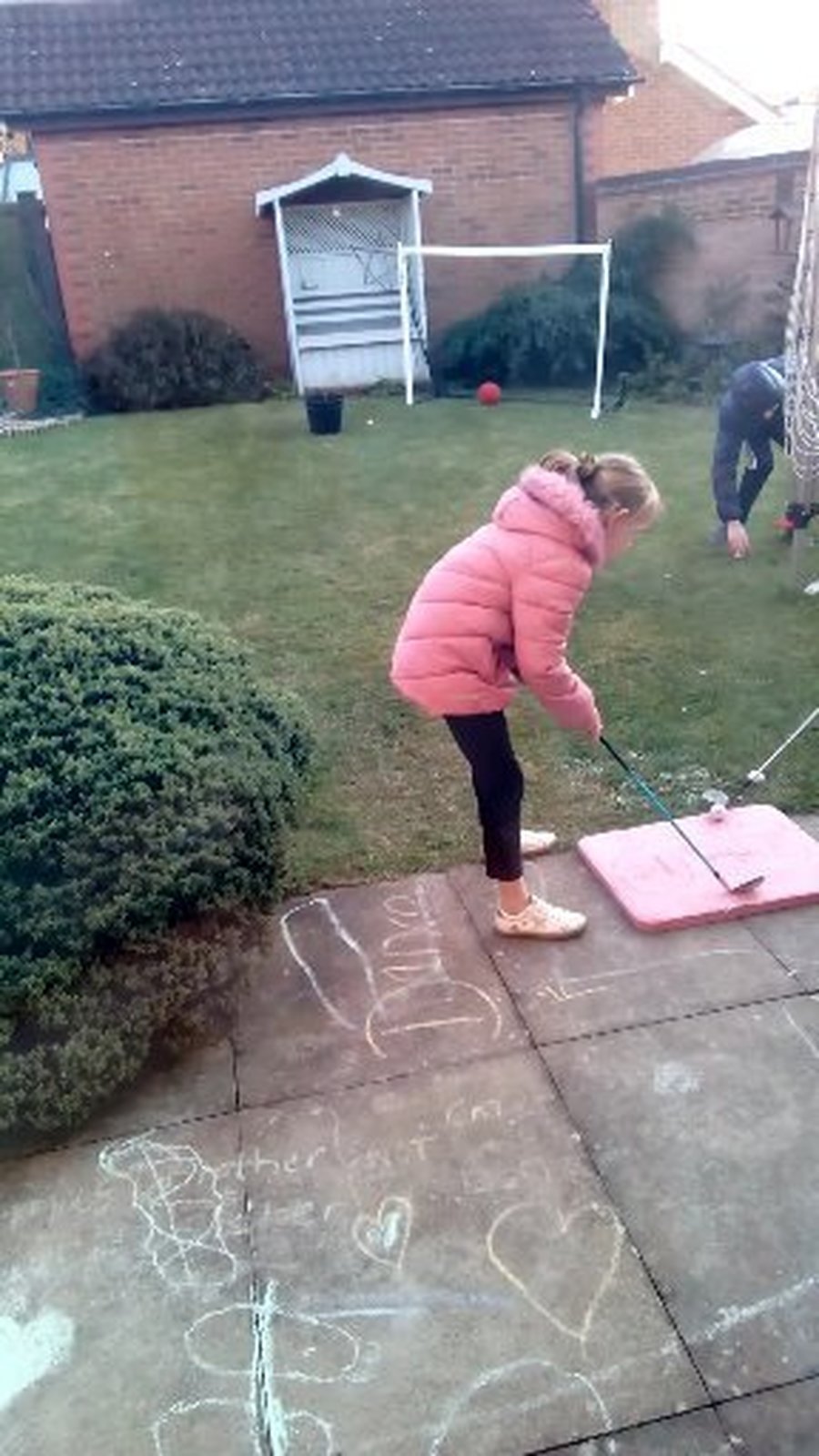 This family has created a rainbow out of rocks and put them near the street so they can be seen.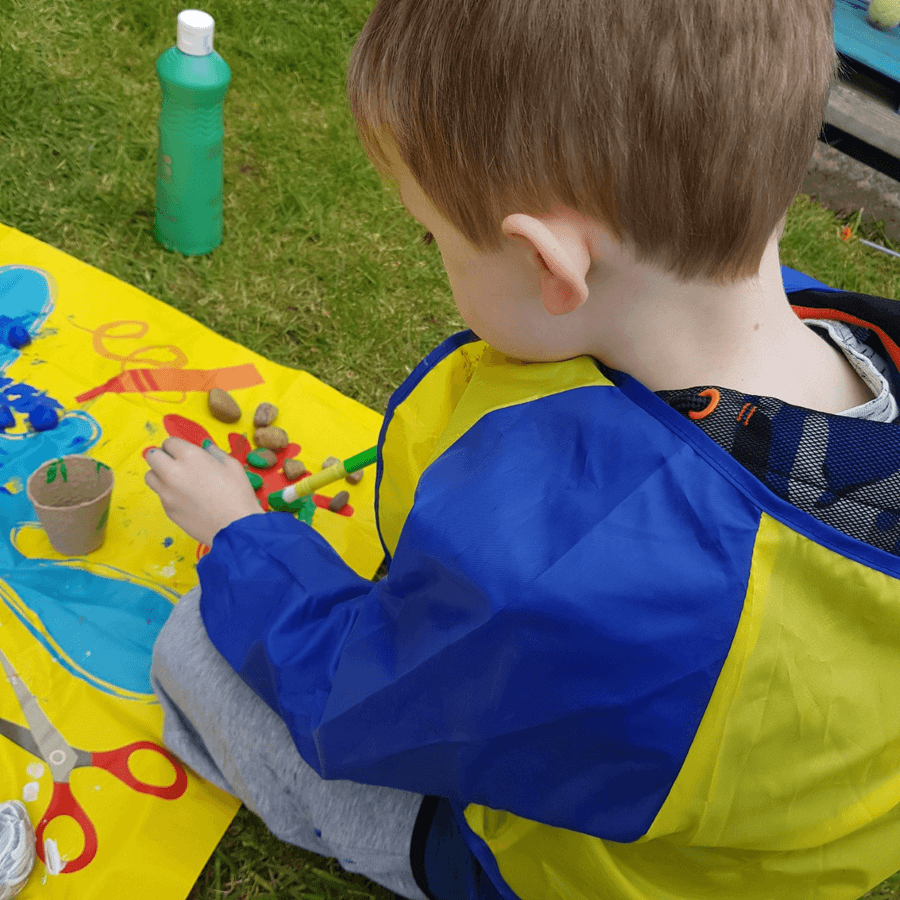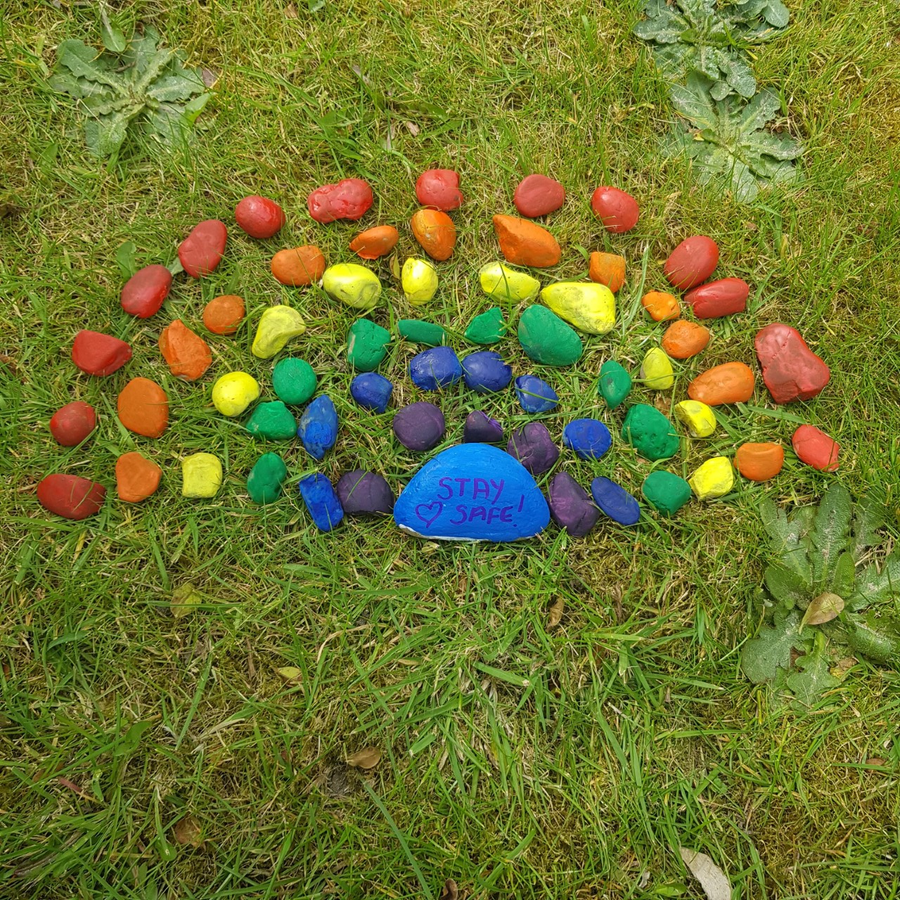 What a great way for friends to keep in touch with each other!!!
Well done!
This girl, in Year 2, has written her own poem about COVID-19.
Keep Safe!
Practising tricky words at home.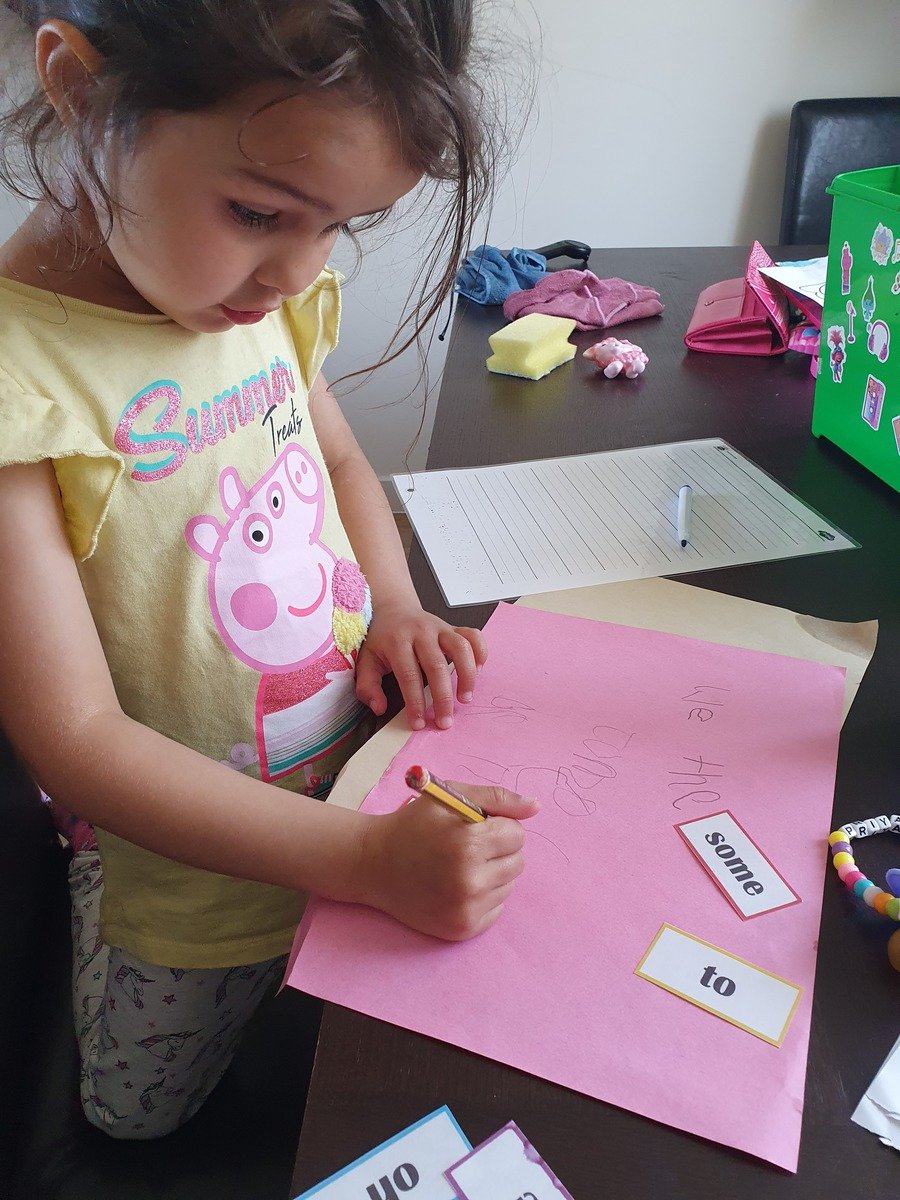 A Year 2 girl has completed some amazing work learning about Turtles, following their 'underwater' theme. What a great piece of research!
Getting creative!!!
A girl in Year 1 has made her own castle out of left over cardboard.
Environmentally friendly too!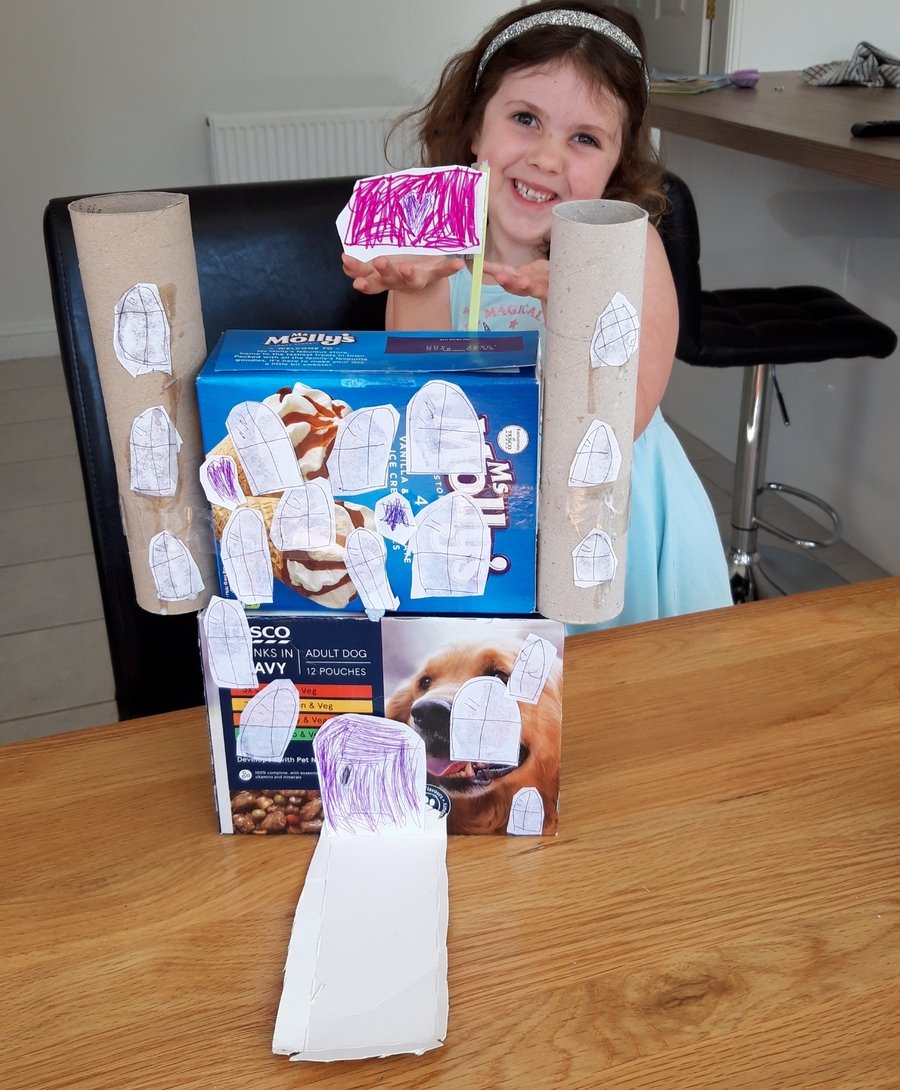 Why not use your daily exercise to go on a nature walk? This girl found yellow dandelions, blue bells, daisy, red seed dadeline. yellow butter cup and daffodils.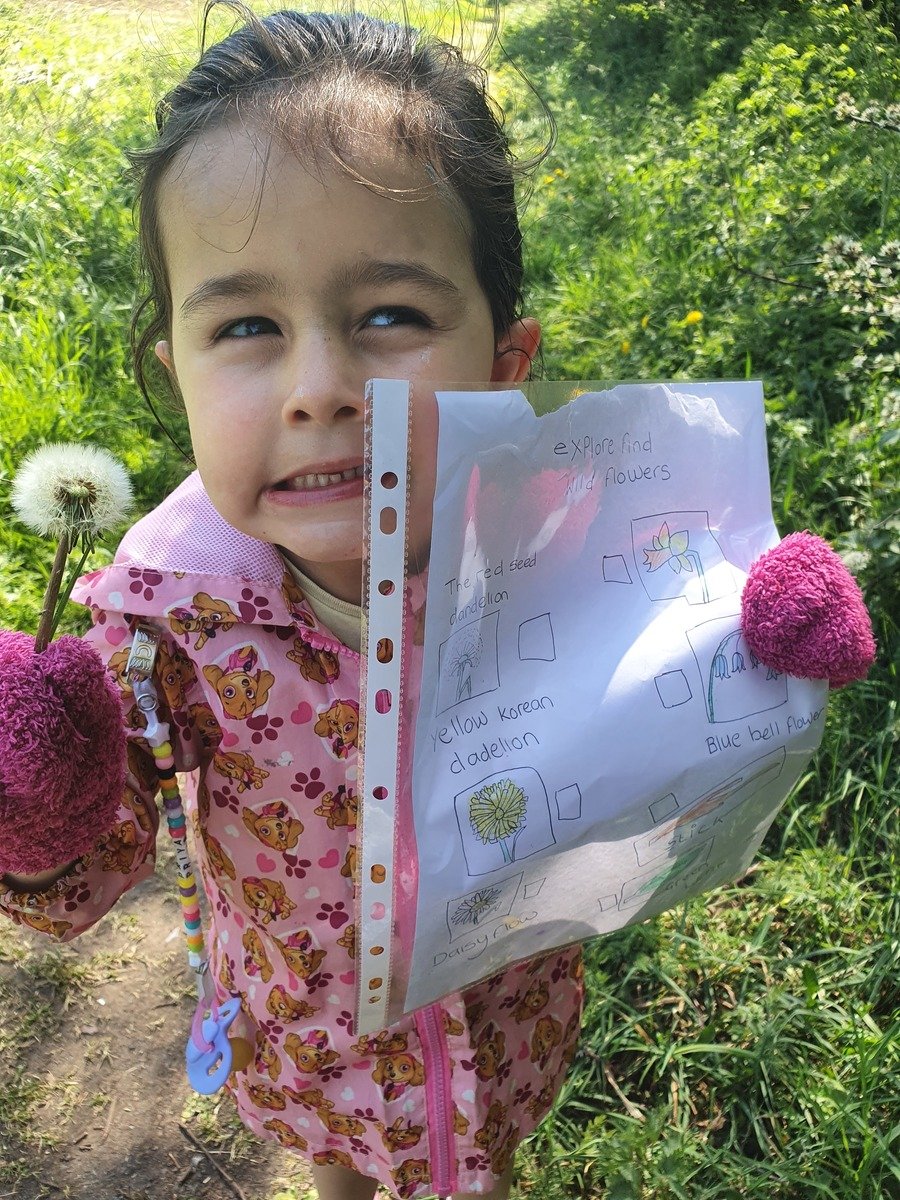 In this family each child has done a project: one has described the differences between winter and spring, another has made a model about the water cycle on the style of Minecraft and the third has made a display of the solar system. Great work!
Check out BBC Bitesize for information about the water cycle:
The 'underwater' theme in Year 2 seems popular. Here's another great piece of work about turtles. Keep it up, Year 2!!!!
A boy in Year 3 has been learning about animals and where they come from as well as practising times tables.
Great effort!