K

e

e

p

i

n

g

S

a

f

e

!
During the academic year 2019/20 we have tried to make contact with a range of external sources to help broaden the learning of our children. We have made successful links with a range of fantastic organisations and subsequently have been able to give the children a range of experiences to help them develop their understanding of internet, personal and road safety. As well as this, we have been able to showcase the fantastic work of a range of charities, both local and national and the work of our emergency services to name but a few.
Below are some pictures from a range of these events.
Road Safety
We were lucky enough to have a visit from the local PCSO to help us know how to cross the street safely. We got to listen and ask lots of questions. Kyle tried hard to trick us, but we were super stars at knowing how to cross the street that he coudnt catch us out! As a treat for working so hard we got to go and explore his Police car! he even put the siren on, it was VERY loud but we loved it! Do you know how to cross the road safely?
1. Hold hands
2. Find the safest place to cross.
3. Stop, look and listen
4. Cross straight over the road, never diagonally
The following link gives you some more information on crossing the road. http://www.gosafewithziggy.com/parents/how-cross-road-safely
Year 6 Workshops
Over this academic year, Year 6 have been fortunate enough to take part in some amazing workshops. These have ranged from Knife Crime, Anti-Social Behaviour and Crime and Time.
Fun First Aid!
Years 5 and 6 have been busy learning all about how to stay safe! They were able to take part in practical sessions where they learnt hands on first aid! They now know how to get help in an emergency and how to apply the recovery position. They have learnt lots of vital skills and had lots of fun whilst doing it! Below is a link for useful tips for parents and key tips to know in an emergency. Photos to follow :)
https://www.redcross.org.uk/first-aid/learn-first-aid-for-babies-and-children##
The winter is coming!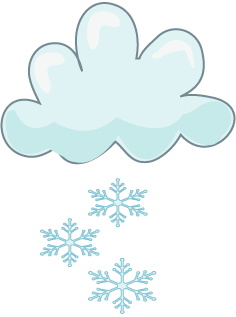 It is just as important to stay safe in the winter! Here are some handy tips!
1. Layer up! Make sure your child has a hat, scarf and gloves outside.
2. When playing outside get the children to take frequent breaks to come inside for a warm drink.
3.When children are riding in the car, they should wear layers rather than big bulky jackets. This is important because all the additional padding on the jacket flattens out and creates additional space between the restraint and the child's chest, so there's a risk of them sliding out from under the restraint.
https://www.savethechildren.org/us/what-we-do/us-programs/disaster-relief-in-america/cold-weather-tips
Vodafone have published a service which helps to get teachers, parents and carers involved in the technology that young people enjoy. It aims to build children's confidence and resilience with these technologies to ensure they can get the very best out of the fast-moving digital world. For more information about this, please follow this link.
The NSPCC has some really useful information about keeping your child safe online.
https://www.nspcc.org.uk/preventing-abuse/keeping-children-safe/online-safety/
Think U Know has recently published guidance for parents about keeping children safe online over the Christmas period. Find it here.