VE Day – 75 Years
Click here to view VE Day Celebration Gallery
Click here to download a VE at home celebration pack
On Friday 8th May, the whole country will be commemorating 75 years since VE day (Victory in Europe). We would love it if we could all take part in celebrating together, even though we are apart! Below are a few ideas of what you could do with your child/ren to teach them about VE Day and the reason why we celebrate on this day. So that we can share your 'VE Day 75 years' virtual celebrations with everyone at Broom Leys, please send in any photos you would like us to publish on our website. This could be of your child/ren making crafts or celebrating with a picnic on VE Day itself. Please email your pictures to gcollins@broom-leys.leics.sch.uk.
Click your child's Key Stage to share a PowerPoint with them for more information about what VE day is and why we are celebrating it.
One big celebration that everyone enjoyed was VE Day – 8th May 1945. People put on their best clothes and enjoyed street parties. Below is a photo of a street party.There are lots of flowers on the tables, as well as plates, cups, saucers and bunting hanging up. Everyone is happy and having fun!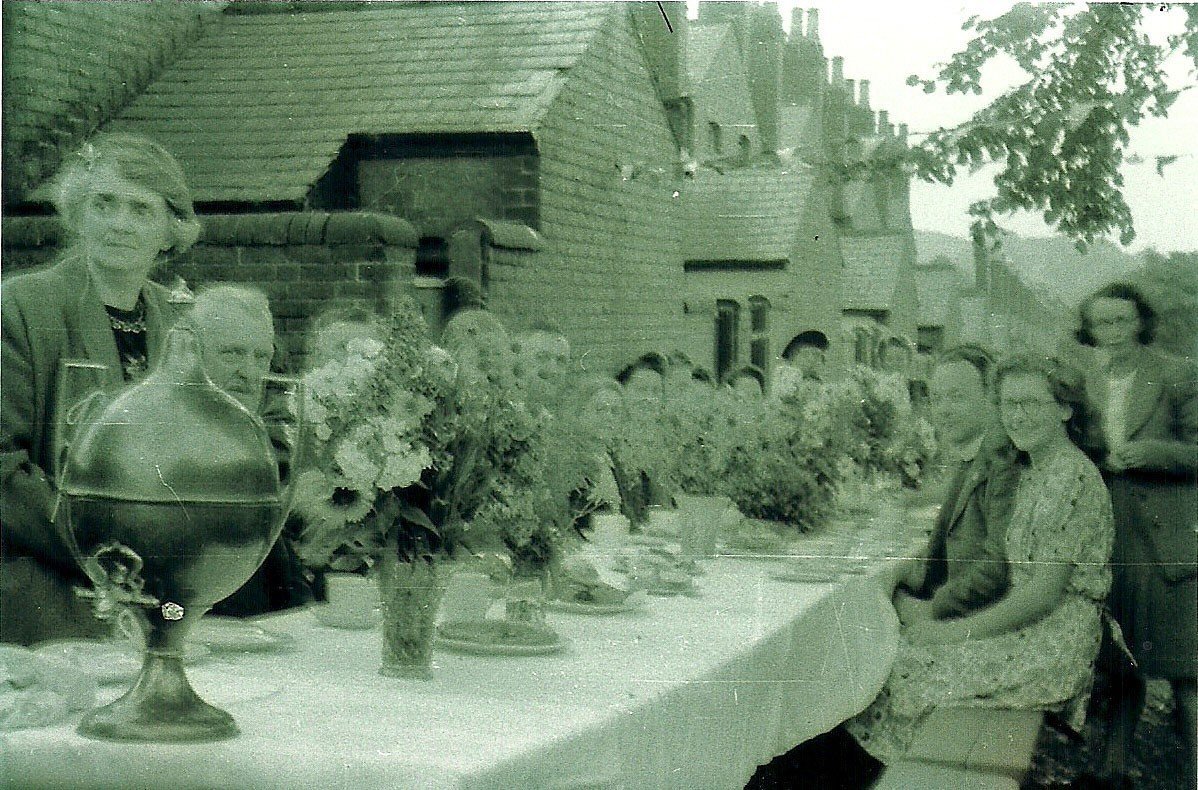 Why not set up your own garden/driveway/living room party?!
You can have lots of fun making:
Union flag bunting (twinkl have some templates) or have a go at designing your own.
Food (make some buns with red/white/blue icing on top or decorate some biscuits with icing).
Drinks – decorate some plain paper cups with the union flag.
Flags – decorate the flags and use straws to hold them with.
Make party hats – simple crowns decorated with anything you can find.
Don't forget that you could listen to some 1940s music too!
Write a postcard to a family member you're missing telling them about your VE day celebrations. Draw a picture on the other side to show what you did and what you saw.
Baking: Below is a link for some recipes that you could try. Wartime recipe booklet
Design or make a VE day medal.
Create/ build or make a spitfire.
Create your own broadcast to announce the war is over.