6B

Mr Bancroft

Mrs Applin

6T

Miss Taylor

Mrs Measures

6TY

Mrs Timson

Mrs Yeomans

Mrs Barrs
Our cover supervisor is Mrs Applin
Homework and Reading
Each week, the children will be set homework on a Friday which will usually be due in the following Wednesday. There is an expectation that the children read 3x weekly. Spellings will be set every fortnight. There will be no spelling test in school but the expectation is that the children practise these at home.
Take a look at our termly newsletter to see all the exciting learning that will be taking place in year 6 this term!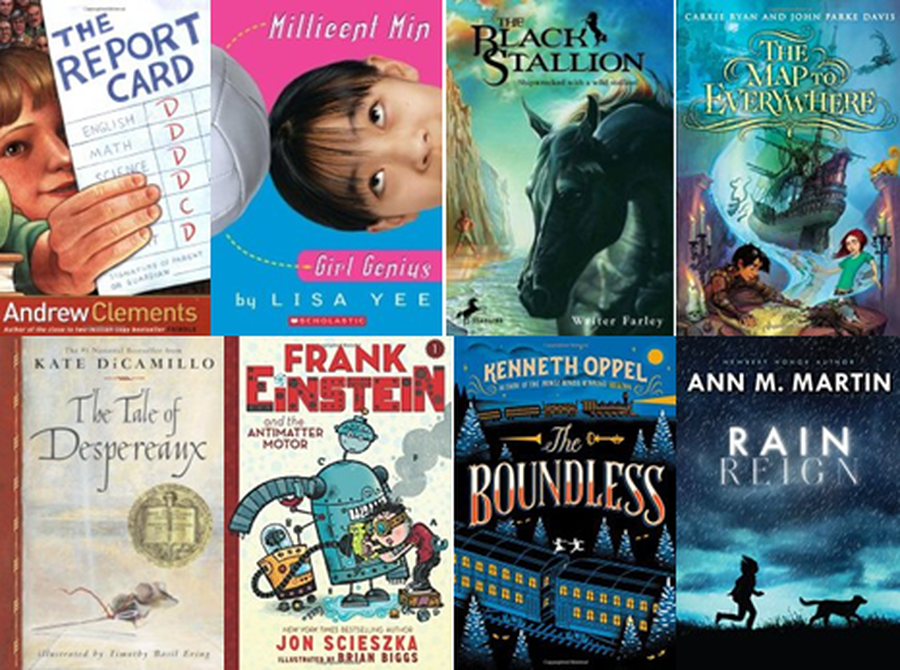 Recommended reading list for Year 6 pupils!
There are so many exciting authors and stories that are out there for our pupils to engage in!
Below is our recommended reading list which involves fantastic texts for pupils to read, enjoy and engross themselves in!
Reading a variety of texts will certainly help children develop their vocabulary, literal/inferential understanding of texts and inspire pupils to reach their potential in Year 6!
The Map to Everywhere is very exciting! I was hooked by the end of the first page, which let me tell you does not happen very often these days. Two worlds collide when Fin, a master thief in a magical pirate world meets Marrill, a "normal" girl who boards a ship in a mirage in an Arizona parking lot. The two join up in a multi-world quest to find two parts of a famed pirate map that Fin thinks might help him find his mother. This is the first in a brand new series and I'm pretty excited to read the next book!
Rain Reign. 12 year old Rose is obsessed with homonyms, prime numbers and rules. She lives with her father and a box full of trinkets left behind by her mother. Her dog, Rain, (so named because it is a homonym) is her best friend and he goes missing in a storm. After the storm clears Rose learns the dog actually belongs to another family and she must give back her beloved friend. This book is so touching and honest. I'm glad that my son can enjoy these "quiet, sensitive" reads alongside high adventure and Archie comics.
The Boundless, one of the critics' favorite books last year, is an action packed adventure, just the kind of book that is currently grabbing my son's attention. Will embarks on the maiden voyage of "The Boundless", a train with 987 cars! One of those cars contains priceless treasures that nefarious individuals would like to get their hands on. Will teams up with colorful characters in order to save the train and the treasure.
With it's large text and numerous illustrations, the humorous Frank Einstein and the Antimatter Motor can also be enjoyed by so called "reluctant readers". Frank is a boy genius bent on winning a science competition with his robot inventions but his rival, T. Edison, is determined to thwart him. Kids who enjoy science will get into this book (also see my list of science themed chapter books). This is the start of a 6 book series and my son declared it "super funny, especially the robot who loves to hug."
The Tale of Despereaux: Being the Story of a Mouse, a Princess, Some Soup and a Spool of Thread. My son said he had also read Because of Winn-Dixie, The Miraculous Journey of Edward Tulane and The Magician's Elephant during quiet class reading time. "They were all good, mom, but The Tale of Desperaux was my favorite." Masterful and suspense-filled plot lines about a mouse in love with a princess, a rat who loves soup and light, and a not-so-bright peasant girl all come together in a marvelous tale which will get your kids thinking about love and forgiveness.
The Black Stallion. When my son described the plot of this book, I felt sure that I had read it as a kid and noting the publication date of 1941, I probably did. Kiddo recounted to me the story of a boy who was ship-wrecked with a horse. Together they survive on an island for 19 days. They are rescued and taken to Rio (I think? Anyway, that's what Kiddo said.) and eventually end up in New York where the boy meets racehorse trainer who enters the stallion in a race. Kiddo declared this an adventure he couldn't put down.
Millicent Min, Girl Genius. I quite enjoyed this book myself, actually. 11 year old Millicent may be in high school and taking college poetry classes for fun, but she is still learning about how to be a good friend. One summer she meets Emily, and decides not to disclose her IQ status. She loves have a regular friend to hang out with, but learns the value of honesty and loyalty when Emily finds out her secret. There are companion books about Emily, and Stanford, the boy Millicent tutors.
The Report Card. Kiddo named several books by Andrew Clements that he has enjoyed in 4th grade, but singled out this one as a particular favorite. He has actually read it before (see it on my list of great chapter books about school). It is about a girl who, although she can easily earn As, decides to get Ds and Cs on her report card in order to prove a point. Clements is a good author for kids who have trouble getting through some of the longer middle grade books that are out there these days.