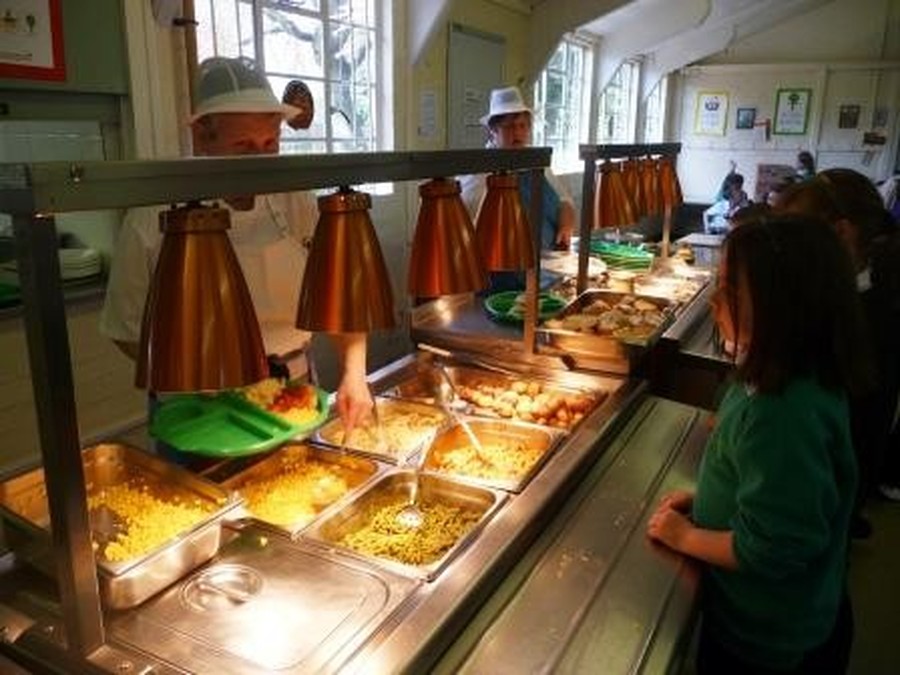 Our school meals are prepared in our own kitchens by a very dedicated team of cooks, many of whom have worked at the school for twenty years or more. They know what the children like and they are keen for all children to eat as healthily as possible.
Meals are cooked in line with national nutritional standards and are a bargain at just £2.20 a day for children in Years 3 to 6.
Children in the Early Years Foundation Stage, Year 1 and Year 2 are provided with a Free School Meal each day.
The menus which are being offered between June 2017 and May 2018 are available below, with nutritional information.
We ask parents to pay for meals in advance where applicable, sending the money in with their children and for this to be placed in a labelled envelope. Thank you.